Package Design Love - Pereg Gourmet
The grocery is never a place I would willfully find myself, however since embarking on carving out a niche as a Package Designer I decided that I should definitely go to the home of all these products – the supermarket. The grocery really is a haven for design (both good and bad) and to see things through a critical eye has made grocery shopping a lot more interesting.
This week on my journey through the aisles I came across a brand called Pereg Gourmet. I first came across this brand amongst the flours. They have a wide array of flour variants including coconut flour, plantain flour, banana flour, quinoa flour, band something called "farro" flour. The design is what caught my eye, as it was an illustrative label, a design style that I am personally very attracted to. Just from the design, you could immediately tell that the product was of a high quality; this was reflected in the price.
The design system for the Pereg Gourmet flours are on point, the variant name (e.g. "Plantain Flour") is front and centre with the logo smaller and to the top left. The brand relies on their product to sell itself, and not the name of the brand. The illustrations are all done in a simple style, yet at a glance, you know exactly what they are trying to tell you. Overall I was super impressed with the Pereg Gourmet flour designs.
I then stumbled across their Red Quinoa packaging and was equally impressed. It was different in style to the flour packaging, but still maintained the quality. Instead of illustrations to show the product, Pereg used macro photography across the top of the pouch to show a close up of the red quinoa. The bottom of the pouch had a window to see the actual quinoa inside the packaging.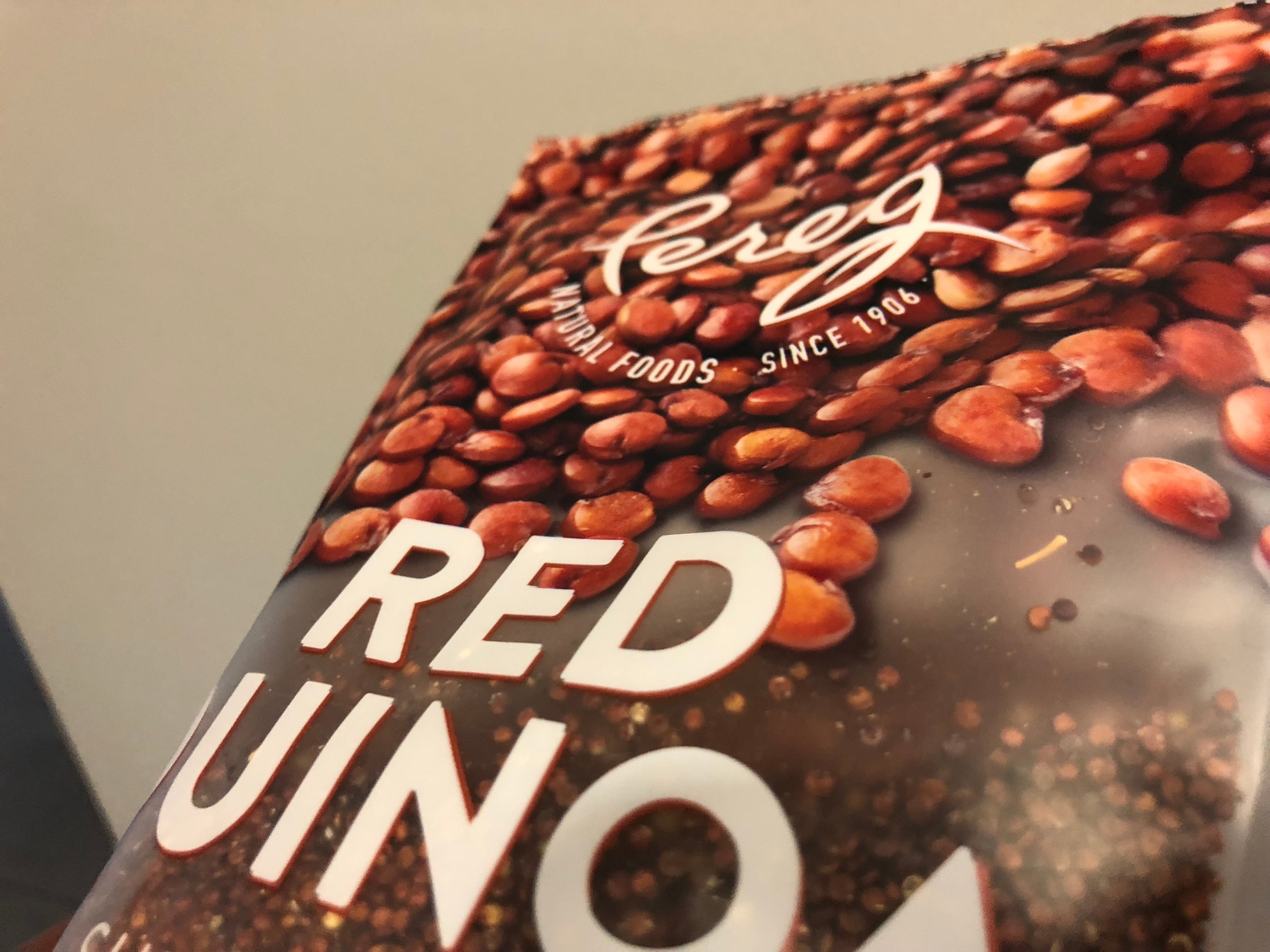 Once I got home from the grocery, I went on to the Pereg Gourmet website to see what else they made, and how they were packaged. The short answer- they make a ton of stuff, and they are all packaged really nicely. I urge you to take a look at their site if you want to see some more stuff not shown in the blog (click here to see their site.)
Leave a comment letting me know what you think of the Pereg Gourmet packaging, and if there are any other products you think I should look at the next time I go grocery shopping.
Nicholas Huggins is a package designer based in Trinidad & Tobago, click here if you are interested in working with him.